STARBOARD ISONIC 117L 2014 TEST REVIEW REPORT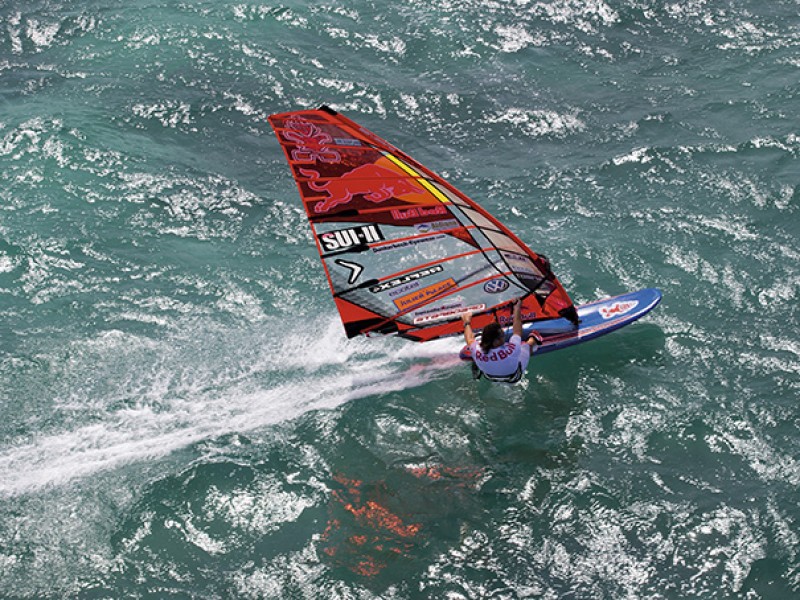 STARBOARD ISONIC 117L 2014 TEST REVIEW REPORT
THE LOW-DOWN
Along with several national titles, the Starboard team filled five of the 2013 top-10 PWA placings using the iSonic making it a real force to be reckoned with on the slalom scene. The iSonic leads their racing program that consists of the Futura freerace collection, the Formula and Formula Experience models plus the iSonic speed range. Although the 117 as tested here is within the volume range of this test group, with a width of 80 cm., it's effectively a size up in terms of the range of use of this selection, with most of the rivals showing widths of around the 68 – 70 cm. mark. We therefore should probably have requested the 107 or 110 to level the playing field – but read on and see what happened…
BRAND CLAIM
'The iSonics are Starboard's slalom boards. They are fast racing machines designed for the highest top speeds, the highest average speeds, the quickest accelerations with powerful overtaking abilities throughout a wide wind range. The range itself is designed around the PWA's three board format: a perfect quiver covering all conditions can be achieved by selecting one board most suitable from each of the iSonic's three size-categories.'
PERFORMANCE
We were a bit nervous taking an 80-centimetre-wide board out in El Médano's rough and tough waters on 7.8s in wind pushing 30 knots. But, lo and behold, what we instantly found was a hull that's super settled and smooth underfoot. Out of gybes and in the lulls we enjoyed the impressive acceleration and security the width delivers. The stance is beautifully refined and has you nicely up on your toes and light on the feet. In the turns we were blown away by how easy this shape is to gybe, as looking at the size of it you'd naturally be excused for assuming it'd be super technical to sail, but this is far from the case. Speed-wise this model absolutely purrs. Everything felt so sophisticated and polished and 'just right' for all of our riders large and small. (Straps 'one from front one from back'.) We felt great confidence to really attack the nasty cross chop amongst the rolling swell and current and really let fly. In top gear, with a nice, deep-bellied sail that we think matches this board best, this 117 really hydrofoils impressively and delivers superb lateral rail-to rail stability as you effortlessly skim over a million potential catapult-inducing bumps in comfort. It's also worth noting that this feedback was gained not only from an exceptionally testing water state, but also largely being seriously over-finned, on paper at least, as well. What a board. Highly recommended.
THE VERDICT
Insane wind range and incredible control, the Starboard iSonic 117 lends amazing confidence in a smooth and secure package that's also very easy to turn. Top-notch low-end acceleration and an agile sailing position make this without doubt the easiest of the hard-core boards to ride.
www.star-board-windsurfing.com
NOW READ THE OTHER REPORTS
FANATIC FALCON 110
JP SLALOM PRO 68
RRD X-FIRE 114
TABOU MANTA 71

BACK TO TEST INTRODUCTION
TEST OVERVIEW PAGE
The post STARBOARD ISONIC 117L 2014 TEST REVIEW REPORT appeared first on Windsurf Magazine.