MICRO GUIDE - NAXOS, GREECE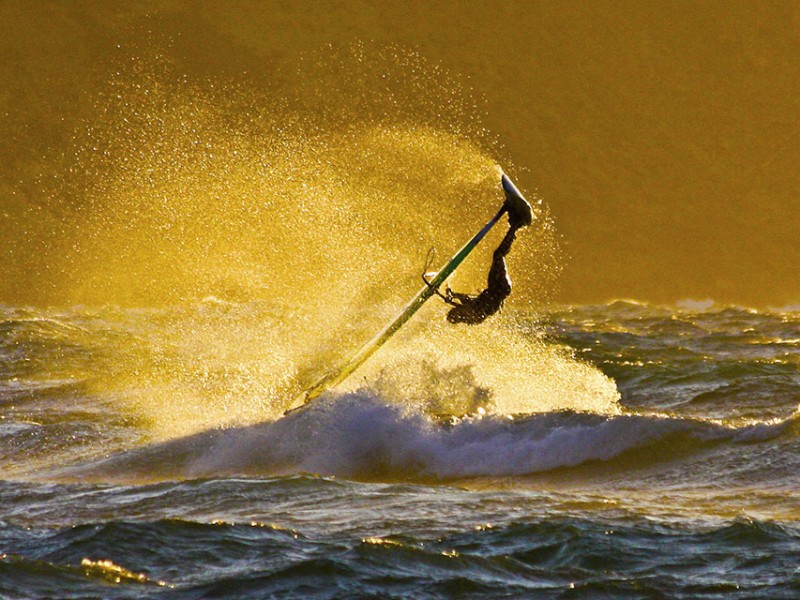 NAXOS WINDSURFING GUIDE
Flisvos Sports Centre 
A relatively unknown island within the Cyclades, Naxos boasts reliable winds and a broad selection of conditions and activities for the watersports enthusiast including windsurfing, kitesurfing, and sailing on flat water or in waves. Be Careful, Naxos is addictive!
Season: April- November
Why Go?: A dream-like location with turquoise blue water and very good wind conditions. A Lagoon with shallow water (perfect for beginner and intermediate) and a reef with a 1-2 m break. A beautiful authentic island with many alternatives like Mountain biking, sailing, hiking and diving.
Wind Factor: Constant winds from April to October, best in September and October with strong winds 4-7 Bft and constant wind in July and August with 4-6 Bft.
Riding on Offer: St. George Beach, Lagoon with shallow water (perfect for beginner/intermediates) and a reef with 1-2m break (intermediate/advanced). There are three centres – one in the lagoon and one 400m further upwind as well as another centre in Mikri Vigla (10km) with choppy side-shore conditions. Conditions suit anyone from beginners to advanced.
Where to Stay: Various size rooms, studios and apartments in Sportclub hotel Naxos Beach 1 at St. George Beach and Hotel Orkos Beach in Mikri Vigla. Both resorts are within 150m to the beach with a swimming pool and extended breakfast buffet available at both hotels.
Flight Factor: Flight to Athens from UK, followed by a 35 minute domestic flight to Naxos. Or fly to Santorini or Mykonos  and come by boat (2hrs)
Local Centre: Flisvos Center and the Lagoon Center. Both surf centres are equipped with the latest surf gear from Neil Pryde and RRD. Windsurfing lessons in small groups with certified instructors and catamaran lessons
Flat Day Fun: Old town visits including Venetian castle from St. George only 10 minutes walk on the beach, mountain bike tours, island hopping, SUP safaris, quad bike rental, BBQ and Surf & Turf Parties in the beach café, great nightlife! Naxos is about getting away from mass tourism due to its isolation. This is very much reflected by the relaxed lifestyle the island offers even during the busy season.
Local Contacts
Flisvos Sports Centre
Jan Andres
www.flisvos-sportclub.com
www.naxosbeach1.com
travel@flisvos-sportclub.com
+30.22850.22935
The post MICRO GUIDE – NAXOS, GREECE appeared first on Windsurf Magazine.