HURGHADA, EGYPT - MICRO GUIDE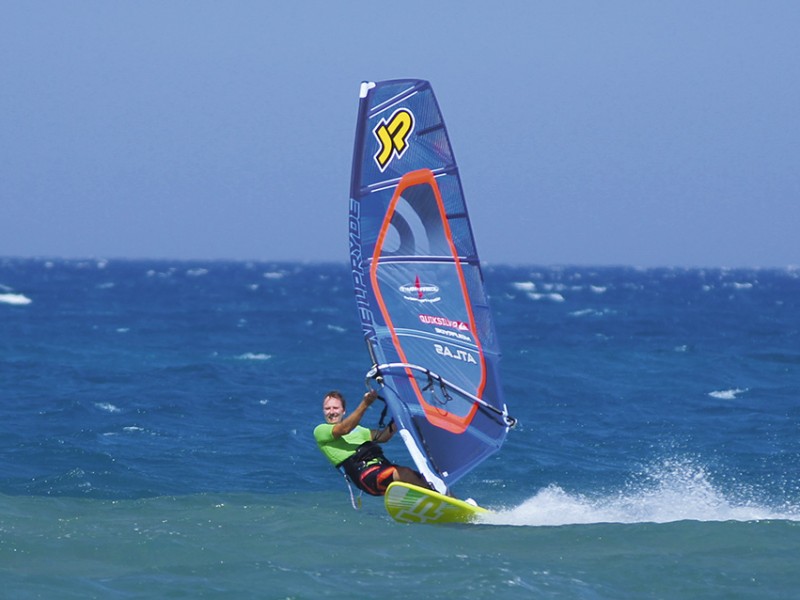 HURGHADA, EGYPT – MICRO GUID
Tommy Friedl Pro Center
Warm water, a lot of wind, now the action can begin.
Season:Year Round. Best time Spring and Autumn.
Why Go?: Hurghada is the original Red Sea Resort for windsurfing holidays and now offers kitesurfing, diving & multi activity holidays. It's still one of the best locations for learning to windsurf and kitesurf with flat water, lagoons and superb centres offering flexible packages. 
Wind Factor: Best wind March- June and August-October.
Riding on Offer: Hurghada is spread out over 30 kilometers and the variety of launch spots make this an excellent location for all levels. A shallow lagoon offers a safe area with no drifting to make the first steps. More experienced windsurfers can start from the beach where the wind blows side onshore from the left with access to a large shallow area that is ideal to practice waterstart, gybes and other manoeuvers. This is a dream spot for freestylers. On high wind days you can find moderate 1m waves out to sea. 
Flight Factor: 5 hour flight time from the UK.
Where to Stay: There are a few 3 & 4* resorts in which are in walking distance from the kite centre and spot, but there are lots of options in Hurghada.
Local Centres, Tuition and Equipment: The ProCenter Tommy Friedl is located at one of the most ideal spots for windsurfing in the Red Sea. A saltwater lake prepares the beginners for their first tacks. The beach in front of the centre has a soft sandy beach leading into the surfers lagoon, with the first 200m hip deep. Waterstart-students will enjoy the easy learning, while surfers on the outside can enjoy the open sea with little ramps, which can invite for the first jumps. > Freestylers will like the bump and jump conditions. The centre is changing his rental fleet annually to the latest models of JP Australia and Neilpryde.
Flat Day Fun: Hurghada is a busy resort and offers a great range of activities and entertainment. The Tommy Friedl ProCenter offers a range of additional activities including yoga, volleyball, wakeboarding, stand up paddling and quad bike safaris in the desert, go-carting and trips to the Titanic Aqua Park. The best of Egyptian cultural excursions – Luxor and the Valley of the Kings are offered as a day trip. Surfers meet at the Alohabar at the ProCenter Tommy Friedl.
Local Contacts
Tommy Friedl ProCenter
www.tommy-friedl.de
info@tommy-friedl.de
Agents
Planet Windsurf Holidays
www.planetwindsurfholidays.com
+44 (0)1273 921 001
Sportif Travel
+44 (0)1273 844919
info@sportif.travel
International bookings welcome
The post HURGHADA, EGYPT – MICRO GUIDE appeared first on Windsurf Magazine.
Click here to read more: Windsurf Magazine