SAIL TO HEAL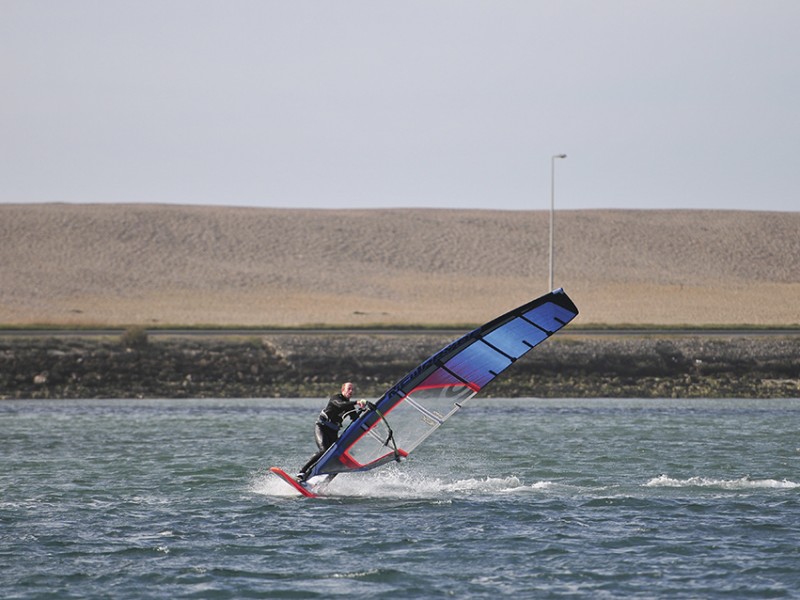 SAIL TO HEAL
If you ask windsurfer Andrew Hieghton-Jackson why he loves windsurfing, he will tell you that not only is it exhilarating, it clears his head and gives him a sense of freedom and calm. When you learn he survived a bomb-blast in Afghanistan in 2009, when his Land Rover was struck by an IED, you realise why he cherishes freedom and calm so much. 
Words  & Photos  Andy Stallman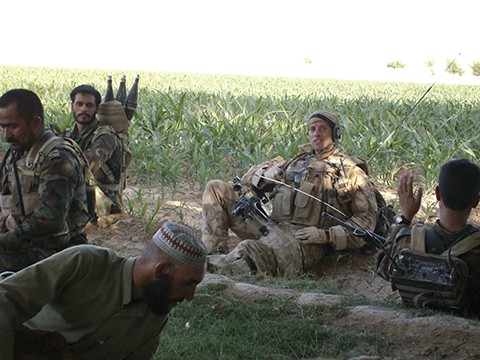 The blast left Andrew with a brain trauma, debilitating head and ear pain, balance problems and chronic Post Traumatic Stress Disorder (PTSD). In typical soldier's black humour, he jokes that the constant ringing in his head (tinnitus) might get answered one day. For most of us windsurfing is our enjoyable escape from the world, for Andrew it became a way to come back into it. With the help of Andy Chambers from Agent Eight, the UK agents for JP/Pryde, Andrew has rediscovered windsurfing and made it a vital part of his rehab. Read on as we discover a poignant story of one windsurfer's recovery from PTSD.
" Windsurfing has done more to help keep my demons at bay than any doctor or health professional has "
''Everyone remembers their first windsurfing success'', Andrew tells me, ''It's the best feeling in the world. From your first time moving to your first forward loop, the feeling is the same. The reason windsurfing is so great is that there is always something to learn. I have been lucky enough to go through this learning process twice." he exclaims with the refreshing positivity of a man who has had a brush with death. He considers that "We've all had that feeling of 'the best sail ever' pretty much every time we get on the water. So it should come as no surprise that windsurfing has done more to help keep my demons at bay than any doctor or health professional has." Through self research, Andrew learned that "PTSD thought patterns occur when the brain is unable to process the memories and effects of an extremely stressful situation. As the brain cannot process what has happened the memories stay close to the surface of our consciousness and essentially haunt us. Nightmares, flashbacks, insomnia and depression result, and (understandably when the ground has exploded under your feet) agoraphobia (a fear of public places). There are also hormonal causes of PTSD, after a sustained period of hyper-vigilance and adrenalin, one can experience adrenal fatigue. Traumatic Brain Injuries (TBIs) from blasts occur when the head is buffeted by the rush of air, and the pressure causes damage to brain cells. A TBI can have similar symptoms to PTSD but with added headaches, nervous system dysfunction, trouble with word and memory recall, and a loss of balance."
Andrew used to compete on the UKWA pro and amateur tour, prior to joining the army but admits that his combination of PTSD and TBI has been life changing. ''Throughout my time in Afghanistan, all I could think about was getting back on the water. The thought of it kept me going. When I returned home, it became clear all was not right when my first session on the water ended in 2 broken masts from 2 forward loop attempts, and many beatings as my jumps went wrong. I just couldn't balance myself anymore, especially in the air. I was confused and worried, wondering, 'can I do this anymore?' As I began to face my post-blast injuries, I decided I had to relearn how to windsurf. Pride and passion led me back to wave sailing again. This was an expensive choice, as it meant a lot of broken kit, but it was so enjoyable.
" There is nothing about windsurfing that is remotely similar to my time in Afghanistan "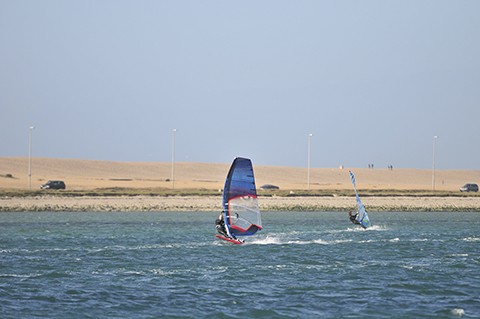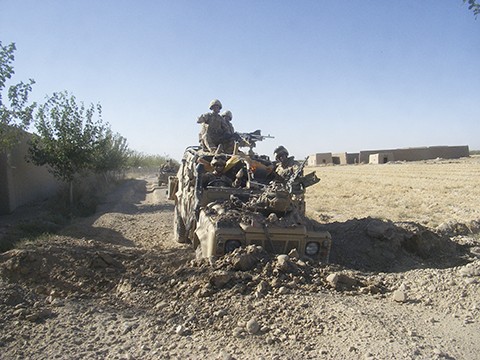 We all forget the joy of learning to do something, riding a bike, or whatever. But I was lucky enough to learn something joyful for the second time. I found that if I really concentrated on it, I was able to balance a little, and soon I started to learn how to jump again. I am certain that windsurfing made me realise how unwell I really was. But it has continued to give me the drive to recover, and it provides benchmarks for how my recovery is progressing. Living with debilitating head and ear pain, fatigue, PTSD, and TBI has made the past few years a struggle. Throughout this time I have made a point of getting time out on the water. I've found that being on the water as often as possible, whether windsurfing, SUPing, or surfing, I have been able to remain positive. The interaction with the waves seems to drive me toward recovery. Windsurfing is one of those extraordinary sports that give you a sense of freedom you rarely feel in doing anything else. It keeps your brain working, as you are constantly assessing the conditions and adjusting your technique to keep your board on the water and combat the ever-present catapult threat." When asked why windsurfing in particular helps with his recovery, Andrew has some revealing insights. He explains that while counselling and special rehabilitation are required for full recovery, windsurfing rises above other treatments in the following ways:
Calming effect – ''There is nothing more relaxing than a chilled-out blast around flat water, nothing but you, the water, and the rest of nature. This calm is essential for helping you realise that life is still as amazing as it always was''
Freedom from the flashbacks – ''There is nothing about windsurfing that is remotely similar to my time in Afghanistan. So I know that while I am on the water it is highly unlikely that I will have a flashback or even think about what happened there.''
Physical fitness – ''Throughout my recovery I have struggled with chronic fatigue and my fitness levels plummeted. Being able to return to fitness on the water has been invaluable. Added to this is the amazing appetite that only a session on the water can build!''
Brain-training effect – ''I didn't realise how much you have to think about when windsurfing until I had to relearn it all. Even staying upright and choosing your moves is a mental task. Enjoyable learning is key to helping the brain restore its ability to remember.''
Fun and exhilaration – ''Both my conditions have a nasty habit of sucking the fun out of everyday life, and so an hour of pure fun is absolute bliss!''
Travel – ''I have always loved to travel, but this stopped when I came home from Afghanistan. I struggled to stay positive and to find the motivation to go anywhere. But knowing about the great windsurfing conditions overseas gave me the push I needed to pull my finger out. I want to see the world again.''

It takes a village for a single person to recover from the effects of war. Besides the horse-loving folk he worked with at the military charity, Horseback UK, Andrew finds his village is full of seafaring types: his retired navy father, his mother who loves to sail, his brother whom he fishes with, and his loving fiancée, whom he met stand-up paddle boarding when he ran a SUP business, Wilderness SUP, with partner Barry Wallace. His support system involves a whole network of people who share his passion. Though still in recovery, Andrew is optimistic about his future, and he meets it now riding waves with JP/Neil Pryde kit (courtesy of Andy and Chris at Agent 8, and with support from Rich Fabbri at Weymouth Watersports).With wind in his sails, Andrew Hieghton-Jackson bravely looks forward, hoping to compete in windsurfing competitions again soon and here at Windsurf, we wish this inspiring sailor, every success.
The post SAIL TO HEAL appeared first on Windsurf Magazine.
Click here to read more: Windsurf Magazine